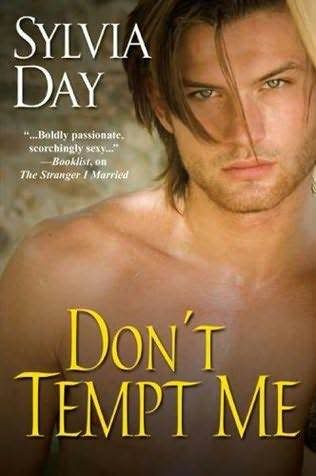 Simon Quinn is about to turn his back on his old life as an English spy and is looking forward to enjoying his retirement. Just one more job to do, he has to exchange his foe to the French to get his own men back. And what a foe she is, Lysette Rousseau is as beautiful as she is dangerous. However, Simon wants nothing to do with her, he knows her to be a cold, ruthless killer. So when they meet again he cannot understand why he finds her so attractive now, so sweet and innocent. It is almost as if she is a different woman...
Lynette Baillon has mourned the loss of her twin for over two years. Now she is in Paris and she is ready to enjoy some relaxation. Therefore she is flabbergasted when this intriguing and handsome man, Simon Quinn, whom she just met, speaks to her as though he has known her for years and calls her Lysette. Determined to discover if this woman he calls Lysette could be her long lost sister, Lynette decides to call on Simon, knowing that she might not be able to resist his very seductive charm...
Simon is astonished when he discovers that Lysette might have a twin. Now, at least, he understands his attraction to Lynette and that she might be in danger, he also realises that she needs him to solve this mystery. But as soon as they start digging for the truth they find a whole lot of trouble...
Don't Tempt Me is the fourth book in Sylvia Day's Georgian series and almost from the very first page I was fully immersed in this thrilling novel, it had me glued to the couch. The further I got in this captivating story the more I wanted to know, so I devoured page after page. This story takes place in Paris and with plenty of reference to the time period, which only adds to the overall authenticity of the book, Sylvia Day convincingly throws you back in time to the year 1780.
The couple that takes you on this quest for the truth are Lynette and Simon. In Lynette, Sylvia Day has created a pleasingly, innocent but strong heroine, one who has suffered a terrible loss, speaks her mind and is determined to find out the truth no matter what. She clings to that little spark of hope that her sister might still be alive so she will feel whole again. Simon is a handsome, honourable man, who has nothing to recommend himself but his good looks and his skills as a mercenary, he is ready to retire but his honour and his attraction to Lynette obliges him to help her. You immediately will feel for them and want their quest to succeed.
Another main character is Lysette, she is a trained, ruthless assassin, but also unstable and exploited. The more you get to know her the more you will sympathize with her. An engaging cast of supporting characters flesh out the rest of the story. There are many well-drawn figures that enrich this story and they all are necessary for the plot. For instance, Marguerite Baillon and the Marquis de Saint-Martin, their story is a story within this story and the cause for everything that happens to Lysette, Lynette and Simon.
But the major foundation of this story is the complicated plot, it is masterfully written, rich and stunning and the intensity of it keeps you on your toes till the very end. You keep asking yourself who the real villain is and what his or her motives are. Therefore the plot is very unpredictable and it will keep you flipping the pages because you want to know the end. It also provides for witty banter and heated dialogues between the characters - their fierceness vibrates from the pages!
Don't Tempt Me is a brilliant combination of the historical genre with an intriguing conspiracy mystery. It has an adoring cast of characters, a lush and steamy romance, life-threatening danger and a plot that will leave you breathless. This versatile and wonderfully written story guarantees to captivate you till the very end!
4 stars