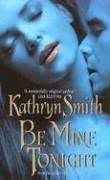 Friday, the 13th of October, 1307
By order of the King of France, Severian de Foncé and his five friends, all mercenaries, raided a Templar's keep to find the Holy Grail. They found a cup and all six drunk from it, except that the cup they drunk from was not the Holy Grail but the Unholy Grail. Their doom was sealed with this one action, for who drinks from the Unholy Grail becomes a son of Lilith, or better said, a vampire...
Tintagel, Cornwall, 1899
Prudence Ryland is a spirited woman who wants to enjoy every facet of life, but she is seriously ill and has not much time left in this world, she desperately wants to find the Holy Grail to prolong her life. The Church has given her permission for the excavation of a parcel of land where she is convinced the Grail is hidden, provided that she hands over the Grail if she finds it. The Church has send a historian to help her, a certain Mr. Chapel. She immediately feels attracted to this handsome, mysterious stranger who shuns the sunlight. He seems to like her too, could this be her chance of a life-time to experience unbridled passion?
Severian de Foncé now goes by the name of Chapel. He hopes to save his soul by serving the Church and to see to it that the Unholy Grail will never be found again. So now he is in Cornwall to protect the interests of the Church. The moment he meets Prudence he feels this strong attraction for her, she is the first woman in 600 years who touches his heart. Therefore, he is flabbergasted when he finds out why she so desperately wants to find the Holy Grail. He could save her life, he should because he does not want to lose her, but does he truly dare to risk her soul by giving her his immortal kiss?
This is the first part in the Brotherhood of Blood Series of Kathryn Smith and you better brace yourself for an intense and emotional roller coaster ride. This story was such a joy to read, it made me cry, it made me laugh, I kept turning the pages faster and faster because I could not get enough of it and wanted to know how it would end.
Seldom have I felt so connected with the hero and the heroine of a story. Prudence is such a courageous, stubborn and bold woman. She knows her time on earth is limited and tries to live her life to the max, therefore she doesn't care a fat lot about propriety. Chapel is such a tormented guy, he believes that his being a vampire is a punishment from God, that he is a monster, he does not see all the good things he has done and how this effects other people. Their encounters are so intense that they vibrate from the pages! If ever a couple deserves a happy ending, it is this couple. Your heart just cries out for them.
Prudence to Chapel and vice versa:
"Oh? Is that my punishment for not kissing you?" "Not your punishment." "Mine." "Yours?" "Denying myself the taste of you has caused me more pain than you will ever know."

Except for Father Molyneux and Marcus Grey, who we will meet again later on in this series, the supporting cast of characters is charming but definitely subordinate to the primary characters. This story is all about the plot and the relationship between Prudence and Chapel. With this first part Kathryn Smith lays the foundation of the Brotherhood of Blood and a stunning, original and intriguing plot that will have its grand finale much later on in this series, it undoubtedly will rise your blood pressure!
This addictive and dazzling story will pull at all your heartstrings! It is masterfully written and researched with charming characters of debt. This story will grab you and keep you glued to your seat! I am looking forward to read the next Brotherhood of Blood novel, because this one left me breathless!
Be Mine Tonight is top-notch entertainment!
4,5 stars