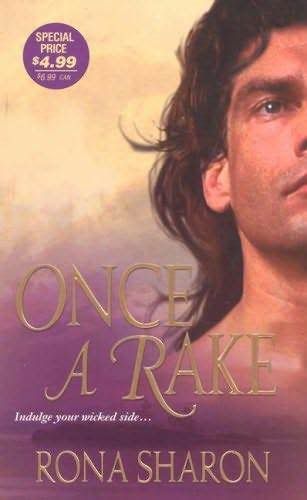 Once, the dashing major and Earl of Ashby was the most notorious rake of London, women swoon when they saw him, but that all changed when a canon-shell exploded in his face during the war with Napoleon. Devastated and feeling guilty over the death of his best friend Will, he retreats to his London townhouse, shuns society and lives as a recluse. Until she shows up at his doorstep, asking him to support her charity. The little girl, Isabel Aubrey, he once knew as Will's little sister has full-grown in a beautiful and breathtaking woman. He still remembers the innocent kiss she stole from him as a girl, at that time Isabel was too young, however, the beautiful woman in front of him isn't and she makes him feel alive again and slowly wakes up the rake in him. Now he is in pursuit of the one thing he wants most – her, he would do anything for her but he cannot give the one thing she asks for...
As a little girl, Isabel Aubrey used to have a big crush on Ashby, her brother's best friend. Now she spends her time with pinching donations for her charity and is trying very hard to avoid the marital state her family wants for her. After seeing Ashby again she knows why, she still has it bad for him. He still is the dashing man she once knew even though he did not show her his face and is emotionally tormented by the war. She decides that she is going to save him from his solitary life and chase away the demons from the war. Soon the attraction between them crackles in the air and now she realises there will never be another man for her, if only he would feel the same about her, but he still refuses to show her his face and give her his trust...
Once A Rake is the second novel of Rona Sharon and it has a total different vibe to it then her first novel My Wicked Pirate, however the impact of this story is the same. From the moment your eyes make contact with the pages you will not be able to close the book and want to finish it in one-sitting, all 448 pages will keep you spellbound!
The setting for this story is London in the Regency period and though Rona Sharon paints a fantastic and very vivid picture of London in that period of time, do not expect a typical regency story. Forget the light-hearted courting of rogues, posh balls and ladies who only want to attract a husband and get ready for a Regency noir, a powerful and emotional gripping love story that focus solely on the relationship between two people and the obstacles, the misunderstandings and the past they have to overcome. This novel is all about trust, love and friendship.
The main characters of this story are Ashby and Isabel. Ashby is this tormented war hero who cannot forgive himself for the horrible things he had to do during the war and he loathes himself because of his face, he does not really live his life, he solely exists. Isabel is full of life, passionate and fights for her beliefs and the people she loves. Their attraction for one another changes from a smouldering fire into a blazing passion, you can actually feel the heat coming from the pages!
Isabel to Ashby and vice versa:
"What are you doing here? I thought you were a recluse, who never left his home."
"Ashby Park is my home." And it will be yours too, if you 'll have me.
She wouldn't look at him. "What a coincidence that you should be visiting your country estate while I am happen to be spending the week on the neighbouring property."
"There is no coincidence about my visit. I followed you, Isabel."


The many secondary characters only add to the story. Ashby's servants will make you laugh because they always try to carp Ashby and of course fail to do so, Lord John who tries to court Isabel is as slippery as an eel and will give you goose bumps, while Isabel's friends Sophie and Iris will warm your heart with their loyalty and friendship. As for Isabel's family, you can feel the love radiating from all of them. All these characters come to live due to the talented writing skill of Rona Sharon.
Once A Rake is an emotional gripping story that will pull at all your heartstrings. It is refreshing, delightfully different, fast-paced and has plenty of witty banter to keep you captivated till the last page. Rona Sharon has written another page turner and has effortlessly found her way to my keeper shelves!
4,5 stars